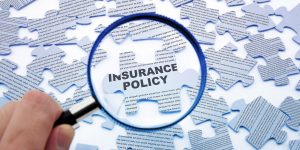 If someone else's negligence causes you to be injured in an accident, such as a traffic accident, a slip and fall accident, or any other kind of dangerous accident, you'll look to the at-fault party's insurance provider to compensate you for the losses you experience. While it is good to know that you're covered, it's also important to understand that the insurance company is on the insurance company's side – not yours – and that having an experienced Atlanta personal injury attorney can make all the difference when it comes to your ability to obtain just compensation.
The Insurance Company
Like other businesses out there, the insurance company handling your claim is in the business of generating revenue. While it's true that it's paid to cover your personal injury claim, you need to keep in mind that it is not on your side and will do what it needs to do to keep your compensation as low as it can get away with. Leaving the insurance company in the able hands of your dedicated personal injury attorney is the best course of action when it comes to protecting your personal injury claim and best interests.