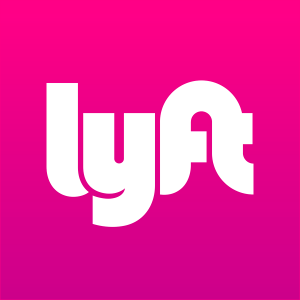 At 9:30 p.m. on March 21, an accident occurred in northwest Atlanta involving a semi-truck and a Lyft driver. The accident occurred at the intersection of Perry Boulevard and Johnson Road when the semi truck smashed into the passenger side of the car. Tragically, the passenger in the Lyft vehicle, an unidentified Atlanta woman, died as a result of her injuries. Police have reported that the Lyft driver was at fault and charges are pending. The accident raises a number of questions surrounding car accidents involving Lyft or Uber ridesharing services.  
Why Uber and Lyft Accidents are Complicated
Uber and Lyft accidents present unique challenges that aren't present in an accident between privately owned vehicles or even accidents involving taxi cabs. First and foremost, Uber and Lyft, at their core, are software companies – they have developed apps that connect drivers with riders. As a result, their drivers are considered independent contractors, who own their own vehicles, are responsible for maintenance and insurance, and basically handle all of the obligations that would typically be handled by a taxi company. In addition, Uber and Lyft have been slow to provide protection of their drivers and their passengers, and this is an area of the law that is still developing.
The Question of Coverage
In every car accident, one of the very first questions is whose insurance company is going to provide coverage for property damage and personal injuries. This issue is complicated when an Uber or Lyft vehicle is involved – when the accident occurred will determine when their insurance will provide coverage and how much coverage it will provide.
Driver is offline/not logged into the app

Uber and Lyft do not provide insurance coverage

Diver is online and waiting for a passenger

Bodily injury coverage: $50,000 per person/$100,000 per accident

Property damage: $25,000

Driver en route to pick up a passenger and during the trip itself

$1,000,000 for both bodily injury and property damage per accident
The situation is fairly straightforward for an Uber or Lyft passenger who is injured in a car accident, but perhaps not as straightforward for other motorists.
When Uber and Lyft Don't Provide Coverage
As noted above, Uber and Lyft don't provide coverage when the driver isn't logged into the app. This makes sense, as the driver is presumably using their vehicle for private use. In that scenario, you would have to rely on the driver's private insurance in the event of an accident and you need to make a claim.
There is another scenario where you would have to look to the driver's insurance, and it's the one that is likely going to apply in the accident that prompted this post – when claims exceed Uber or Lyft's $1 million policy limits. In that situation, you would have to make a claim against the driver's insurance for the remainder of your claim.  
However, there is one very important complication involving the driver's insurance – they may not have coverage. Uber and Lyft require their drivers to have their own insurance policies, but what happens if they let the policy lapse? It's unclear how much effort ridesharing services put into making sure the coverage remains in place. Furthermore, some insurance policies will decline to provide coverage if the driver failed to disclose that they were driving for a ridesharing service. These situations can result in very difficult outcomes, particularly when someone has been severely injured or died
Slappey & Sadd – Atlanta Uber and Lyft Accident Attorneys
Uber and Lyft accidents are complicated, involving unique questions about insurance coverage and the extent of corporate responsibility. If you or someone you love has been injured in a ridesharing accident, you need someone to help you sort out your options. At Slappey & Sadd, we've been helping accident victims get the compensation they deserve since 1992. You shouldn't have to bear the consequences of someone else's negligence. Contact one of our personal injury attorneys to discuss how we can help you – call us today 888-474-9616 or contact us online to schedule a free consultation.