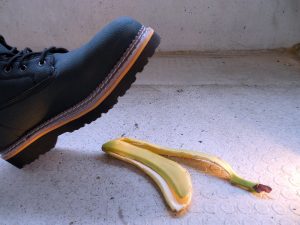 Any injury can be a lot to deal with, but injuries sustained at work can be particularly complicated. Legal issues aside, perhaps the biggest challenge is what to do about your lost income. Thankfully, workers' compensation is available to most employees, but it's important to understand how workers' compensation relates to other options you may have. In this post and the next, we'll cover the options available to you in order to get the compensation you need.
Understand your options
If you've been injured on the job, the first thing to do is to make sure you understand all of your options. In some cases, you may be able to pursue more than one claim. In other instances, you choose one option to the exclusion of all others. As a result, you need to know at the outset which options are available to you and the advantages and disadvantages related to each.  
Workers' Compensation
Workers' compensation is often the best option (and only) options available to people who are injured on the job. Workers' compensation programs provide no-fault insurance, which means you can benefits regardless of whether you were at fault for you accident. The trade-off for this kind of coverage is that you typically cannot sue your employer for on-the-job accidents. Workers' compensation benefits will cover a portion of your lost income and your medical expenses related to your injury. It is designed to pay benefits quickly.
Pros: pays benefits relatively quickly, regardless of fault

Cons: will not cover all of your lost wages or things like pain and suffering
Generally speaking, you cannot sue your employer for your injury or other losses if you collect workers' compensation benefits.
Disability Benefits
If you're injured and unable to work, you may be able to claim disability benefits if you have disability insurance. Some employers provide disability benefits, but you can also buy your own policy. Sometimes a policy is provided through your union. If you don't have disability insurance, you may be able to claim disability benefits through Social Security. You may be able to pursue both workers' compensation and disability benefits, but it's likely that your disability benefits will be offset by whatever you receive from workers' compensation.
Pros: pays benefits regardless of fault

Cons: does not cover all of your lost income, does not cover medical expenses, may have to wait 30 days or more to receive benefits
Note that disability insurance pays benefits for injuries that were not work-related. Because disability and workers' compensation benefits offset each other, many people do not pursue a disability claim if they are receiving workers' compensation benefits.
Personal Injury Lawsuit
You also may have the option of filing a lawsuit against the responsible party for your injury. If you file suit, you are claiming that the other party's negligence caused your injury and should therefore be held liable. Some of the situations in which you can sue after an on-the-job accident include when the accident was caused by a third party's negligence or when the accident was a result of your employer's intentional conduct.
Pros: you can recover all losses, including all lost income, medical expenses, and pain and suffering

Cons: you have to prove liability, it could take several months for your claim to reach a resolution
Contact a Georgia Injury Attorney if You've Been Injured on the Job
Before making any decisions, you should talk to an experienced workplace injury attorney. With decades of experience, the attorneys at Slappey & Sadd work with injured workers in the Atlanta area and across the state of Georgia. We can help you understand your options and pursue the remedies that make the most sense in your case in order to get the compensation you deserve. Call us at 888-474-9616 or contact us online in order to schedule a free consultation to talk with one of our attorneys about your case.