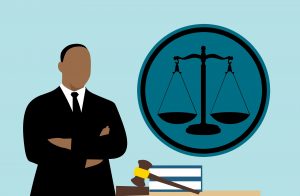 The aftermath of a serious, injury-causing accident can be a confusing time. Between doctor's visits, dealing with insurance companies, and recovering from your injuries, it can be difficult to know how to move forward. One of the big questions that many victims have is whether it's a good idea to retain an Atlanta personal injury lawyer to represent them.
If you have found yourself in this situation, the good news is that the answer to your question is an easy one: it's always a good idea to retain an attorney after an injury-causing accident. Some of the reasons for this fact are discussed in detail below.
The Insurance Company is Actively Working Against You
The first thing you should consider is that the insurance company you are dealing with is doing everything it can to settle your case for as little as possible. In fact, if they can find any way to deny your claim, they will. Some of the tactics they may use include making an unreasonably low initial offer or pressuring you to provide a recorded statement. An attorney can protect your rights and ensure you are treated fairly.
An Attorney can Determine the Value of Your Case
It's impossible to know what a good settlement offer is unless you know what your case is worth, and determining the value of an injury claim requires significant experience and training. When you work with an attorney, he or she will evaluate all of your losses – including intangible losses like pain and suffering – in order to determine the estimated value of your claim.
You Can Focus on Your Physical and Emotional Recovery
When you work with an attorney, your lawyer will handle all of the legal aspects of your case on your behalf. This includes filing your claim and demand letter and communicating with the insurance company on your behalf. In fact, when you are represented by an attorney, the insurance company is actually prohibited from contacting you directly. This will allow you to focus on your recovery rather than the administrative tasks associated with getting the compensation you deserve.
You Will Never Have to Pay for Legal Help Out of Pocket
Finally, you will never have to pay for legal representation out of your own pocket. Any legal fees that your attorney collects will come out of your settlement or award as an agreed-upon percentage. In addition, if you do not recover any compensation, you will not owe your lawyer anything.
Call Us Today to Speak to an Atlanta Personal Injury Attorney Today for Free
If you have suffered injuries in an accident, it's in your best interest to contact an experienced personal injury lawyer at Slappey & Sadd today. We will review the facts of your case at no cost to you and determine whether you have a legal claim to pursue. To schedule your free consultation, call us at 888.474.9616 or send us an email through our online contact form.