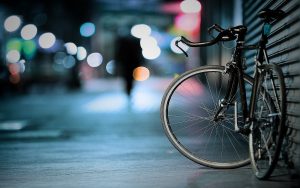 With 80 million bicyclists on the road with various motorized vehicles, drivers and bicyclists should always follow applicable laws and safety tips for the road. Since May is National Bicycle Safety Month, there has never been a better time to review the steps you can take to keep everyone safe. If you or someone you love suffered an injury while riding a bike, a knowledgeable Georgia personal injury lawyer can help.
Bicycle Accident Statistics
Although bicycling is an excellent form of physical exercise and a great way to enjoy the outdoors, it has inherent dangers. The number of deaths from bicycle accidents grew by 29 percent over eight years, from 793 in 2010 to 1,024 in 2017, according to data from Injury Facts®. Of the 1,024 bicyclist deaths in 2017, over 66 percent involved motor vehicles. In 2018 alone, 857 bicyclists were killed in traffic crashes in the United States. This represents a seven percent increase over 2017. Since 1975, bicyclist fatalities have decreased by 15 percent. This is good news, except that these fatalities reached their lowest point in 2010 and have since increased by 38 percent.
Tips for Motorists Sharing the Road with Bicyclists
Motorists play a significant role in safety on the road for cyclists. They should always be mindful of the fact that there may be cyclists around that they cannot see. Here are some safety tips that all drivers should follow:
Use care when passing bicyclists, and provide at least three feet of clearance when passing
Take the time to look for cyclists before opening vehicle doors, pulling out from parking spaces or making turns in any direction
Always yield the right of way to bicyclists at intersections and follow applicable signs and signals
Do not use designated bike lanes for parking, passing or turning
Refrain from distractions such as texting, adjusting music, and other forms of distracted driving behaviors
When drivers fail to follow these tips or disobey traffic laws, the chances of a bicycle accident increase substantially. These drivers could face criminal charges and civil legal action with the help of a Georgia personal injury attorney.
Were You Injured in a Bicycle Accident? Call an Experienced Georgia Personal Injury Lawyer
No matter the circumstances of your bicycle accident, we can evaluate your case and determine your next best steps. Motorists who are negligent when sharing the road with cyclists need to be held accountable. We are dedicated attorneys who seek to obtain justice and compensation for injured bicyclists.
At Slappey & Sadd, LLC, we serve clients over the entire state of Georgia including the cities of Atlanta, Roswell, Sandy Springs, Marietta, Smyrna, Decatur, Lithonia, Lawrenceville, Norcross, Columbus, Fort Benning, Covington, Augusta Lagrange Rossville Loganville, and Dalton. Call 404.255.6677 or use our convenient online contact form to schedule your free case review with a skilled Georgia personal injury lawyer today. For your safety and convenience, we can provide consultations via phone or video conferencing.