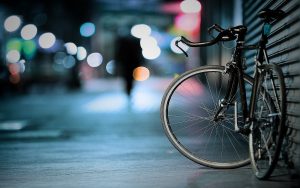 With 80 million bicyclists on the road with various motorized vehicles, drivers and bicyclists should always follow applicable laws and safety tips for the road. Since May is National Bicycle Safety Month, there has never been a better time to review the steps you can take to keep everyone safe. If you or someone you love suffered an injury while riding a bike, a knowledgeable Georgia personal injury lawyer can help.
Bicycle Accident Statistics
Although bicycling is an excellent form of physical exercise and a great way to enjoy the outdoors, it has inherent dangers. The number of deaths from bicycle accidents grew by 29 percent over eight years, from 793 in 2010 to 1,024 in 2017, according to data from Injury Facts®. Of the 1,024 bicyclist deaths in 2017, over 66 percent involved motor vehicles. In 2018 alone, 857 bicyclists were killed in traffic crashes in the United States. This represents a seven percent increase over 2017. Since 1975, bicyclist fatalities have decreased by 15 percent. This is good news, except that these fatalities reached their lowest point in 2010 and have since increased by 38 percent.