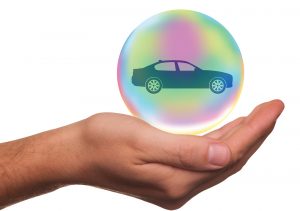 Car accident victims are usually anxious to get their medical bills paid, fix or replace their vehicle, and move on with their lives. Many insurance adjusters will take advantage of this and make a quick and unfair settlement offer. If the goal of the victim is to get their claim settled merely, it is a win-win for both parties. However, most victims not only want their claim settled quickly, but they also want fair compensation for all of their damages, including pain and suffering.
The insurance company usually doesn't want the latter, which is why many individuals seeking compensation for their motor vehicle enlist a well-versed Georgia personal injury lawyer to help them. What else doesn't the insurance company want their claimants to know?
Insurance Adjustors Want to Pay as Little as Possible
Insurance adjusters are usually employed by the insurance carrier. They are your primary contact for getting paid for your claim. These individuals are paid to save as much money as they can for their employers. The less the insurance adjustor pays you, the more money they collect for their company.
Insurance adjusters and companies must comply with Georgia laws and guidelines, but sometimes they do not. For example, they may use banned computer programs to justify a lower settlement offer. When you hire a Georgia personal injury attorney, you have a trusted advocate on your side. They can ensure that the insurance company is complying with all applicable laws and work to get you the settlement you deserve.
Insurance Companies "Accept Responsibility"
Another tactic your insurance company may not want you to know about is when they say they accept responsibility to pay for damages caused by their insured; they are just doing so to make you feel good. Many injured parties believe the insurance carrier will treat them fairly and act responsibly. However, they often use this phrase or something similar to make you think you do not need to seek the advice of a Georgia personal injury lawyer.
In reality, accident victims should speak with a skilled attorney before speaking to the insurance adjustor. Many wait too long to reach out for legal help, and at that point, there is little even the best attorneys can do to repair the damage that has been done to their claim.
Call a Seasoned Georgia Personal Injury Lawyer
At Slappey & Sadd, LLC, our Georgia personal injury attorneys are familiar with the methods insurance companies use to pay you as little as they can. We know what to look or and how to negotiate a fair settlement for you.
Our firm is based in Atlanta, but we also serve clients in Fulton County, DeKalb County, Cobb County, Gwinnett County, Muscogee County, Newton County, Troup County, Walker County, Walton County, and Whitfield County. Receive a free case review with a Georgia personal injury lawyer today by calling 404.255.6677 or use our online contact form. For your safety and convenience, we can conduct your review over the phone or through video conferencing.