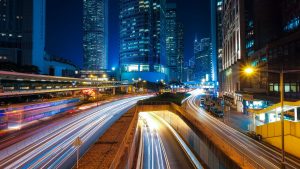 Some good news: the National Highway Traffic Safety Administration (NHTSA) has reported that 2018 has shown a 2.4 percent decrease in the number of traffic fatalities across the United States. The report notes that this is the second consecutive year that the traffic fatality rate has declined. NHTSA also notes that 2019 is on track to show a similar decline. Nonetheless, more than 36,500 people died in car accidents last year – a sobering reminder of the risks we face every time we get behind the wheel.
The Atlanta car accident attorneys at Slappey & Sadd have been fighting for injured Georgians since 1992. If you've been injured in a car accident, we know how to get you the compensation you need. Don't let your accident compromise your future – contact the car accident attorneys at Slappey & Sadd. Call us today at 888-474-9616 to schedule a free consultation to discuss your case and how we can help you. 
A Hopeful Trend
NHTSA's report contains a number of statistics that suggest the decline is due at least in part to behavioral changes: 
Speeding-related fatalities decreased by 5.7 percent

Alcohol-related fatalities decreased by 3.6 percent
NHTSA has also noted that the decline in fatalities may also be due to improved safety features found in newer, more modern vehicles. The report also notes that declines in the following statistics: 
Fatalities among children 14 and younger have declined by 10.3 percent

Motorcycle fatalities have declined by 4.7 percent
Overall, the fatality rate per 100 million vehicle miles traveled has declined to its lowest rate since 2014. 
Truck Accident Fatalities
We have previously written about last year's report that truck fatalities rose by a shocking nine percent in 2017. NHTSA reviewed its own study and determined that several light pick-up trucks had been included in the large truck category. As a result, NHTSA has revised its conclusion, lowering the overall increase for 2017 to 4.9 percent. Meanwhile, NHTSA has reported that large truck fatalities for 2018 have increased by 0.9 percent. This upward trend is one that we will continue to monitor.  
Good News and Bad News for Georgia 
NHTSA's study also tracks total fatalities and alcohol-related studies for each state. NHTSA data for Georgia reveals the following:
Alcohol-related fatalities increased by 5.3 percent

Total fatalities declined by 2.3 percent
While Georgia's total fatalities mirror the national trend, it is discouraging to see that alcohol-related fatalities have increased by more than 5 percent. 
Contact an Atlanta Car Accident Attorney if You've Been Injured in an Accident
Founded in 1992, the car accident lawyers at Slappey & Sadd have decades of experience in helping accident victims get the compensation they deserve. We handle car and truck accident cases as well as wrongful death claims. If you've been injured as a result of someone else's negligence, give us a call at 888-474-9616 to schedule a free consultation to discuss your case and how we can help.