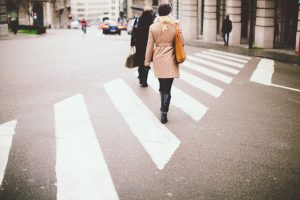 DeKalb County officials have recently announced a campaign to make DeKalb County safer for pedestrians. According to state officials, there were almost 2,500 pedestrian injuries and 125 fatalities from 2014 to 2018 in DeKalb County, making it the second most dangerous county in the state of Georgia for pedestrians. The campaign is focused on identifying potential hazards and find solutions to address them. 
Slappey & Sadd works with injured pedestrians in DeKalb County and across the state of Georgia to help them get the compensation they deserve. Founded in 1992, our attorneys have the knowledge and experience you need for a successful claim. If you've been injured due to someone else's negligence, give us a call at 888-474-9616 or contact us online to schedule a free consultation with one of our pedestrian accident attorneys today. 
Dangerous Roads Identified in DeKalb County
As part of the process, officials have identified the most dangerous roads in DeKalb County based on the number of prior accidents. Those roads are as follows: 
Memorial Drive

Covington Highway

Moreland Avenue

Buford Highway

North Hairston Road/ South Hairston Road

Flat Shoals Parkway/Candler Road
Officials will be raising awareness about pedestrian safety in these areas and looking for ways to improve safety in these areas. 
Your Rights as a Pedestrian Under Georgia Law
The Governor's Office of Highway Safety helpfully summarizes Georgia law pertaining to pedestrians on roadways. Under the law, you have the following rights as a Georgia pedestrian: 
You have the right of way in a crosswalk. Drivers are required to stop. Crosswalks exist at every intersection regardless of whether they are marked. 

You have the right to cross the road outside of the crosswalk, provided that you yield the right of way to motor vehicles.

If you've already entered the intersection when the signal changes to "Don't Walk," you still have the right of way. Drivers are not permitted to enter the intersection until the crosswalk is clear. 
The roads do not belong to motor vehicles – they belong to everyone. If you've been injured as a pedestrian, it is critical to understand how the law will apply to your case. 
Common Causes of Pedestrian Accidents
Just like any other car accident, most pedestrian accidents are typically the result of negligence. Here are some of the common causes of pedestrian accidents:
Speeding

Distracted driving

Driving while under the influence of drugs or alcohol

Running stoplights or stop signs

Failing to signal while turning
If any of these factors were involved in your accident, then the driver should be held liable for their negligence. More importantly, you may be entitled to compensation for your injuries. 
Injured? Contact the Georgia Pedestrian Accident Attorneys at Slappey & Sadd
If you've been injured as a pedestrian, don't assume that the accident was your fault. One of the experienced pedestrian accident attorneys at Slappey & Sadd can evaluate your claim and help you understand your options. You don't have to suffer alone – let us help you get the compensation you deserve. Contact us at 888-474-9616 to schedule a free consultation today.