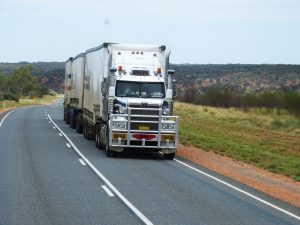 Although driver error or fatigue is the most common cause of truck accidents, some truck accidents also occur due to poor safety inspections and maintenance. According to the Federal Motor Carrier Safety Administration, the main goal of regular commercial vehicle inspections is to discover potentially hazardous conditions to avoid accidents, determine mechanical issues, and prevent roadside inspection failure. In the event that you are hurt in an accident with a commercial truck, you should call our Atlanta truck accident lawyers immediately.
The FMCSA Commercial Motor Vehicle Inspection Requirements
All commercial motor vehicles (CMVs) should be inspected based on FMCSA guidelines every 12 months. A qualified inspector with certification or training to maintain and inspect CMVs must conduct the inspection. Take note that CMVs also include every vehicle in combination vehicles. For instance, in full trailer, tractor semitrailer combinations, the full trailer, semitrailer, and tractor (and converter dolly, if applicable) should be inspected annually.
The FMCSA also states that motor carriers shouldn't use CMVs unless qualified components have passed a thorough inspection during the last 12 months and the carriers have documentation for the inspections. Likewise, some states may also have extra inspection requirements for CMVs. The problem is that too many trucking companies and/or their drivers take shortcuts, which could result in less reliable and roadworthy trucks. While this can save and earn them more money initially, the accidents these malfunctioning trucks cause will cost more money in the long run and even ruin a lot of people's lives.
How Poor Safety Inspections and Maintenance Cause Truck Accidents
If trucks are not inspected regularly, therefore poorly maintained, a wide variety of issues can occur and result in accidents. Some of the most serious issues that could occur due to poor safety inspections and maintenance typically include:
Brake malfunction
Tire pressure issues that result in blowouts
Axle and wheel misalignment
Wear and tear problems that result in tires losing traction and taking significantly longer to stop
Overheating engine
Malfunctioning lights
Fluid leaks
When trucking companies and drivers fail to conduct daily safety inspections and have their trucks inspected annually as per FMCSA and DOT guidelines, they can easily overlook maintenance issues. Left unattended, these issues will worsen until the components malfunction completely, as opposed to resolving issues once identified to avoid potential accidents. Additionally, even though federal and state laws require trucking companies to replace worn components at specific intervals, some carriers don't do this and rely on repairing parts over and over again.
Even though these irresponsible decisions save trucking companies a lot of money, they could easily turn into more costly mistakes if their trucks cause accidents and harm other motorists. With this in mind, if you get into an accident that involved a commercial truck driver, there's a chance that poor safety inspections and maintenance could've contributed to the accident, among other things.
Contact Us Today to Speak with an Experienced Truck Accident Lawyer in Georgia
Hurt in an accident involving a negligent commercial truck driver? Get in touch with us today by filling out our online form or calling us at 404.255.6677 to schedule your free case review with one of our Georgia truck accident lawyers. Our experienced truck accident attorneys here at Slappey & Sadd will ensure that you receive the compensation you deserve for your injuries and related losses.