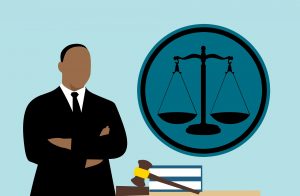 If you suffer injuries in a car accident case that is not your fault, you could bring a personal injury claim against the at-fault driver's insurance company. As part of the claim, your lawyer will likely submit a settlement demand package. This package includes copies of all of your medical treatment records, bills, and lost wage documentation. A copy of the police report is also typically included.
Once the insurance company reviews the demand package, the adjuster may make an initial settlement offer on your case. These initial offers are usually very low and are not meant to adequately compensate you for your injuries, suffering, pain, and inconvenience. If the car accident case does not settle, your lawyer will likely file a lawsuit on your behalf in the court system, and the case will be litigated. Upon completion of discovery, the insurance company may make additional offers to settle your case.
If the at-fault driver's insurance company still refuses to compensate you adequately for your injuries, you and your lawyer might decide to take the case to trial. The knowledgeable Georgia car accident lawyers at Slappey & Sadd, LLC have been taking car accident cases to trial throughout Georgia, including in Fulton County, DeKalb County, Gwinnett County, Muscogee County, Newton County, Richmond County, Troup County, Walton County, and Whitfield County. Call us today for assistance with your case.
Factors to Consider
The decision to settle a personal injury case, versus taking it to trial, is a very personal one. When you are in the process of considering whether to settle your car accident case or take it to trial, you should consider the following factors:
Venue considerations –

When you are deciding if you should take a car accident case to trial, you should always consider the Georgia county – or venue – where the case is pending. Some venues tend to be more "plaintiff friendly" than others. Our experienced legal team can tell you what if any impact the venue might have on a jury verdict in your case.

Seriousness of your injuries –

Generally speaking, the more serious your injuries in a car accident case, the more value your case has. If the insurance company is not offering you that value, it might be worth rolling the dice and trying the case in court. The same is true if a doctor determined that you are suffering from a permanent injury or that you might require significant medical treatment in the future.

Possibility of increased costs –

There is no getting around the fact that going to trial is expensive. Having a medical expert come to court and causally connect your medical treatment and bills to your injuries, for example, could cost thousands of dollars. If the potential costs of going to trial outweigh the potential benefits, then you might be better off settling your case.

Personal considerations –

One benefit of settling a car accident case is that you will have finality and closure—not to mention certainty, in the amount of your settlement. However, if you are the type of person who likes to take risks, then you may wish to take the case to trial.
Call a Georgia Car Accident Attorney about Your Case Today
As the plaintiff in a car accident case, the decision about whether to settle your case or take it to trial is ultimately yours. The skilled attorneys at Slappey & Sadd, LLC can use their knowledge and experience to help you make that oftentimes difficult decision.
To schedule a free consultation or case evaluation with a Georgia car accident attorney, please call us today at 404.255.6677, or contact us online.