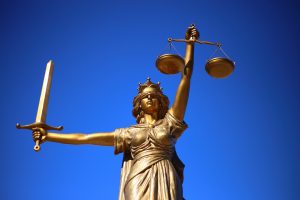 In some instances, when you bring a claim for personal injuries, the at-fault party's insurance company refuses to offer fair and reasonable compensation to settle. When that happens, you and your lawyer might decide to take the case to trial.
At a personal injury trial, credibility is extremely important. A witness who offers favorable testimony on your behalf could have an equally favorable impact on the trial result, translating into additional compensation for you. Some witnesses who testify at trial are lay witnesses, while others may be experts in a particular field.
If you have suffered injuries in an accident that was not your fault, you need an experienced personal injury lawyer representing you at all civil court proceedings, most especially at a jury trial. At Slappey & Sadd, LLC, the members of our Georgia legal team have been litigating personal injury cases and taking them to trial for many years. Our experienced lawyers try personal injury case all over Georgia, including in Fulton County, DeKalb County, Gwinnett County, Muscogee County, Newton County, Richmond County, Troup County, Walton County, and Whitfield County.
Fact Witnesses
Fact witnesses, sometimes known as lay witnesses, can testify about a variety of different matters at trial. In cases where fault or liability is in dispute, a fact witness could testify about what he or she observed at the scene of the accident, such as the speeds of the vehicles involved in a collision or the condition of a floor or sidewalk in a slip-and-fall accident.
A family member, friend, or co-worker could testify about observations regarding the accident victim's medical condition, health, and well-being since the time of the accident. For example, a co-worker might be able to testify about how, in his or her observation, the accident victim's quality of life, ability levels, or work productivity have changed since the accident date.
Expert Witnesses
Several different types of individuals could testify as expert witnesses at trial. Individuals who might testify at a personal injury trial include:
Health care providers –

A health care provider could causally connect all of the accident victim's medical records and bills to the accident. A health care provider could also state an opinion about future medical costs and permanency.

Accident reconstructionists –

In accident cases where it is unclear how the accident occurred, an accident reconstructionist could complete an investigation and testify about how the accident occurred.

Economist –

An economist could testify about how specific injuries which a person sustains in an accident impact his or her ability to work or to obtain gainful employment in the future.
Call a Georgia Personal Injury Lawyer about Your Case Today
An experienced attorney at Slappey & Sadd, LLC can review all of your legal options with you and help you decide if you should take your personal injury case to trial.
To schedule a free consultation or case evaluation with a Georgia personal injury lawyer, please call us today at 404.255.6677, or contact us online.