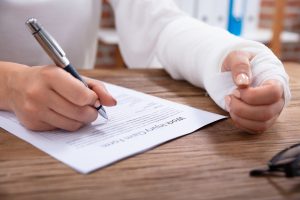 Workplace injury claims can be complicated because while workers' compensation is intended to prevent lawsuits against employers, there can be a number of major exceptions to this rule. You will want to hire an experienced Atlanta work-related injury lawyer when you believe that an injury sustained on the job will cause you to face multiple medical bills and lost wages.
If you suffered severe injuries or your loved one was killed in their workplace in Atlanta, make sure that you are quick to find legal representation. The Law Offices of Slappey & Sadd, LLC handles all kinds of workplace injury claims and knows how to help people recover full and fair compensation.
Our firm will be able to conduct our own independent investigation into your accident so you can be sure that the most solid evidence is presented at trial or used to help you achieve a suitable settlement. We invite you to call (888) 474-9616 or contact us online so you can take advantage of a free consultation and tell us all about your case.