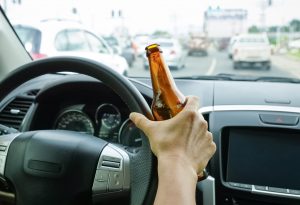 On May 19, 2022, WXIA-TV 11 Alive reported that a 35-year-old ambulance driver and medic were facing more charges in connection to the death of a 66-year-old man when his ambulance rolled over along a Fairburn road last November. An indictment from a Fulton County grand jury alleged the man had both alcohol and cocaine in his system during the time of his crash, and he is now charged with two counts of first-degree vehicular homicide as well as driving under the influence of alcohol and drugs, involuntary manslaughter, and reckless driving.
As recently as June 1, 2022, WSB-TV reported that a former teacher, his wife, and their two children were killed when another person under the influence of alcohol drove a boat head-on into their boat on the Wilmington River. Alcohol-related accidents are unfortunately common in Georgia, and you will want to have an Atlanta alcohol-related accident lawyer to help hold negligent parties fully accountable.
If you sustained major injuries or your loved one was killed by an intoxicated person in any kind of accident in Atlanta, you need to invest in retaining legal counsel. The Law Offices of Slappey & Sadd, LLC has handled many different kinds of alcohol-related accidents and knows how to fight to get victims the money they need and deserve.