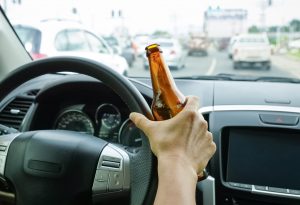 On May 19, 2022, WXIA-TV 11 Alive reported that a 35-year-old ambulance driver and medic were facing more charges in connection to the death of a 66-year-old man when his ambulance rolled over along a Fairburn road last November. An indictment from a Fulton County grand jury alleged the man had both alcohol and cocaine in his system during the time of his crash, and he is now charged with two counts of first-degree vehicular homicide as well as driving under the influence of alcohol and drugs, involuntary manslaughter, and reckless driving.
As recently as June 1, 2022, WSB-TV reported that a former teacher, his wife, and their two children were killed when another person under the influence of alcohol drove a boat head-on into their boat on the Wilmington River. Alcohol-related accidents are unfortunately common in Georgia, and you will want to have an Atlanta alcohol-related accident lawyer to help hold negligent parties fully accountable.
If you sustained major injuries or your loved one was killed by an intoxicated person in any kind of accident in Atlanta, you need to invest in retaining legal counsel. The Law Offices of Slappey & Sadd, LLC has handled many different kinds of alcohol-related accidents and knows how to fight to get victims the money they need and deserve.
Our firm can provide a complete evaluation of your case that truly accounts for all of the different ways your accident has impacted your life. You can call (888) 474-9616 or contact us online to schedule a free consultation and allow us to sit down with you so you can tell us about everything you went through and are still dealing with.
Types of Alcohol-Related Accidents
One major consideration with alcohol-related accidents in Georgia concerns the state's dram shop laws, which allow victims to hold businesses liable for serving or selling alcohol to minors or intoxicated persons who later cause injuries to other people. Georgia Code § 51-1-40 establishes that a person who willfully, knowingly, and unlawfully sells, furnishes, or serves alcoholic beverages to an individual who is not of lawful drinking age or is in a state of noticeable intoxication, knowing that such person will soon be driving a motor vehicle, may be liable for all injuries or damage caused by or resulting from the intoxication of such individuals.  
Some of the most common kinds of accidents in which alcohol can be a factor include, but are not limited to:
Truck Accidents

Car Accidents

Motorcycle Accidents

Bicycle Accidents

Pedestrian Accidents

Bus Accidents

Construction Accidents

Premises Liability

Product Liability

Boating Accidents
Common Alcohol-Related Accident Injuries
Accidents involving alcohol have the potential to cause enormously debilitating injuries that may include, but are not limited to:
Traumatic brain injuries (TBIs)

Spinal cord injuries

Severe head injuries such as concussions

Paralysis

Back injuries 

Knee injuries

Fractures or broken bones

Muscle strains

Nerve damage

Pinched nerves

Sprained muscles, tendons, or ligaments

Joint damage
It is also very common for alcohol-related accidents to result in death. Family members in these cases often have the right to pursue wrongful death claims that can award damages for all of the costs the family is now facing.
Call Us Today to Speak with an Atlanta Drink Driving Accident Lawyer
Did you suffer serious injuries, or was your loved one killed in an alcohol-related accident in the Atlanta area? Make sure that you get in touch with the Law Offices of Slappey & Sadd, LLC as soon as possible.
Our firm understands how stressful these incidents can be for victims, and we will work closely with you to keep you fully informed the entire time we are handling your case. Get a free consultation when you call (888) 474-9616 or contact us online.