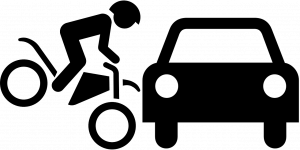 If you're a cyclist, you are probably very familiar with the hazards you face every time you go out on the road. Distracted drivers, potholes, and angry dogs are just three of the common dangers that can quickly ruin your ride. But do you know what to do if you are injured in a bicycle accident? The steps you take immediately following your accident can be crucial in the event that you need to pursue a claim for your injuries. 
Stay Calm and Contact the Police
If you were hit by a car, emotions may be running high and you may be in considerable pain. You do not want to provoke an altercation. Do your best to stay calm and avoid making the situation worse. You should also contact the police, even if you don't think you are injured. The police will come to the scene and prepare an accident report, which could be very helpful to your case if you have to pursue a claim later on. Get the officer's name and badge number, and ask how to get a copy of the accident report once it's ready.