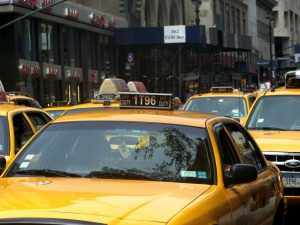 Accidents can occur in taxicabs just as in any other motor vehicle on the roadway. In some instances, these accidents occur because of the taxicab driver's negligence, while at other times, another driver on the roadway causes or contributes to the accident.
If you have suffered injuries in a motor vehicle accident that involved a taxicab, you might be eligible to bring a claim against one or more individuals and recover money damages for the injuries that you suffered.
At Slappey & Sadd, our skilled team of personal injury attorneys represents victims of taxicab accidents throughout the State of Georgia, including in Fulton County, DeKalb County, Gwinnett County, Muscogee County, Newton County, Richmond County, Troup County, Walton County, and Whitfield County. Give us a call today to find out how we might be able to assist you with recovering the compensation you deserve.