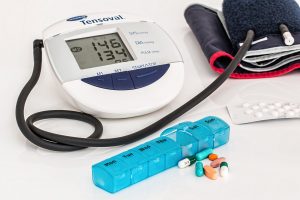 Earlier this month, Mylan Pharmaceuticals announced a recall of three blood pressure medications that were found to contain small amounts of a substance believed to cause cancer. The drugs all include a medication called "valsartan" which has been the subject of an ongoing FDA investigation. Mylan, a generic drug company, recalled three medications it has sold: valsartan tablets, and two other tablets that combine valsartan with amlodipine and hydrochlorothiazide. Mylan's recall is the latest in a series of recalls that began in July.  
FDA Investigation
On December 11th, the FDA stated in a press release that it had sent a warning letter to the Chinese manufacturer of valsartan, ZHP, informing them that they are subject to an ongoing investigation due to customer complaints from 2016 and June of 2018. The FDA noted in its letter that batches of valsartan from their facility contained an ingredient that is internationally categorized as a probable carcinogen. The FDA went on to state that ZHP has failed to address and resolve these concerns, and thus concluded that the issue reveals "a disturbing lack of oversight" in ZHP's manufacturing processes.  
Potential Product Liability Exposure
We've written about product liability cases before, specifically in the context of pharmaceuticals, but it may be helpful to review the basic elements of a products liability claim in the context of this recall. Manufacturers, distributors, and vendors face potential liability exposure due to one or more of the following defects:
Design defects, where the actual design of the product caused injury or harm;

Manufacturing defects, where the way the product was made caused harm; or

Warning defects, where the product did not include sufficient warnings or disclosures that lead to injury or harm.
Based on what has been reported by the FDA, the valsartan issue appears to be a manufacturing defect. ZHP's lack of oversight led to a known carcinogen getting mixed into the medication. ZHP then made matters worse by failing to take steps to correct the situation.  
Complex Legal Issues
While the defect aspect of the case may be fairly straightforward, there are other aspects of this case that could prove to be quite challenging. The first major obstacle is that fact that ZHP is located in China. Bringing a legal claim against them may be extremely complicated.  
The other question is whether the American company Mylan should bear any responsibility. Why did they not recall their drugs until now, when the FHA issued a nationwide recall in July? The same questions apply to various vendors and other providers who may have negligently sold or distributed the drug to customers.
Finally, pharmaceutical companies are huge corporate entities that employ hundreds of lawyers to shield them from legal claims. It's unlikely that ZHP or Mylan is going to fairly compensate any victims without a fight.  
Contact an Atlanta Drug Liability Attorney Today to Schedule a Free Case Evaluation
If you've been using a blood pressure medication containing valsartan, you may want to talk with an experienced drug liability lawyer. Founded in 1992, the attorneys at Slappey & Sadd have decades of experience helping victims of the pharmaceutical company get the compensation they deserve. Contact us at 888-474-9616 or contact us online in order to schedule a free consultation with one of our lawyers.