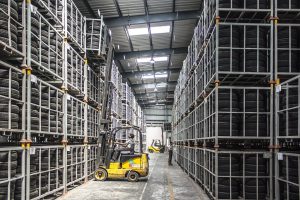 It goes without saying that some jobs are more dangerous than others — particularly construction jobs and jobs that involve dangerous equipment and machinery. However, injuries could also occur while working in an office or almost any other work environment.
If you have been injured while working on the job and while working within the scope of your employment, you might be entitled to pursue various benefits for workers' compensation from your employer. Work injuries can not only bring about high medical bills, but also pain, suffering, and inconvenience. In some instances, the work injury is so serious that the worker is forced to miss significant time from work — and in some cases, change professions altogether.
The Georgia work injury lawyers at Slappey & Sadd, LLC understand the inconvenience often
associated with injuries suffered while working on the job. Call our knowledgeable legal team to find out if we could pursue a workers' compensation claim on your behalf. Our work injury attorneys represent claimants from all over Georgia, including Fulton County, DeKalb County, Gwinnett County, Muscogee County, Newton County, Richmond County, Troup County, Walton County, and Whitfield County. Call today at 404.255.6677, or contact us online, to see how we might be able to assist.
Types of Benefits
Injured workers might be eligible to pursue a variety of legal benefits on either a temporary or permanent basis, depending upon the extent of the injury suffered while on the job. Those benefits could include some or all of the following:
Payment of medical bills

— Your employer's workers' compensation carrier could be required to pay for all of your related medical bills and therapy bills.

Payment of all lost wages

— Oftentimes, when you sustain an injury while working on the job, you must miss time from work to recover from your injury and/or attend medical and physical therapy appointments. Your employer's workers' compensation carrier might also be responsible for a paying your lost wages during the time when you are recovering from your injury.

Temporary or permanent disability benefits

— If a healthcare provider determines that you sustained a temporary or permanent impairment as a result of your on-the-job injury, you might be eligible to recover these benefits.

Vocational rehabilitation

— In some cases, individuals are injured so badly on the job that they are unable to return to that same job or occupation in the future. This is especially common in the construction industry. Vocational rehabilitation and training could help a permanently injured worker develop the skills he or she needs to become a member of the workforce again.
Talk to a Georgia Workers' Compensation Attorney Today
On-the-job injuries can be debilitating and can have a lifelong effect on a person's ability to work at the same employment. At Slappey & Sadd, LLC, our legal team has many years of experience helping people who were injured while on the job recover much-needed benefits and quality of life.
To schedule a free consultation or case evaluation with a Georgia workers' compensation attorney, please call today at 404.255.6677, or contact us online to find out how we could help you with your legal matter.