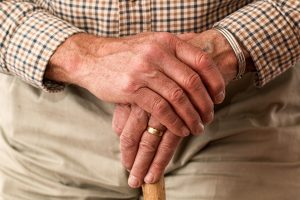 Elder abuse is a tragic topic – no one wants to think about our seniors suffering abuse at the hands of those who are supposed to be taking care of them. But it's important to remember that elder abuse isn't limited to physical abuse. Elder abuse also includes neglect.  
Nursing homes, assisted living facilities, and even in-home care services are contractually obligated to ensure that those in their care are receiving proper care. When they fail to provide medicine, food, or simply fail to make sure their needs are being met, they may be held liable for their neglect.  
What Neglect Looks Like
A simple google search will turn up hundreds of neglect cases across the country. Here are some shocking cases that occurred in the state of Georgia:
Residents of an unlicensed facility in Albany were

begging neighbors for food

. Investigation revealed that the owner of the apartments had elderly residents in her home and another location in Macon, Georgia. The owner would collect the residents' Social Security benefits for herself while failing to provide even basic care.  

A woman died in a Georgia nursing home as the result of a

scabies infestation

.

A

World War II veteran

died in a Georgia nursing home while crying out for help. It was alleged that the staff's neglect not only lead to his death, but that they subsequently tried to cover it up.
These are obviously shocking cases, but it is believed that the vast majority of cases go unnoticed or unreported. Your neglect case may not be as shocking as those reported above, but it still demands our attention, and those who are responsible should be held accountable.  
Spot the Signs
The most important thing we can do to protect our elders is to visit them regularly and make sure they are being well cared for. Here are some warning signs that may indicate your loved one is being neglected:
Sudden weight loss and other indications of malnutrition or dehydration

Unsanitary living quarters: dirt, dust, insects, dirty bedding, and other signs that the room has not been recently cleaned

Poor hygiene: the elder hasn't bathed, is wearing dirty clothes, and is generally dirty; take particular note of any strong odors

Improper or inadequate clothing

Untreated ailments such as bed sores, lingering colds, or other health issues
What to Do
If you suspect that your loved one is the victim of abuse, the most important thing you can do is trust your instincts. One of the reasons that so many neglect cases go unnoticed is that people ignore the warning signs. We want to believe that our senior is being well cared for, and so we trust the nursing home. We believe them when they tell us that these issues are nothing to worry about or they will take care of it. It's not easy, but don't be afraid to make your concerns known and to contact the proper authorities if you don't know what to do.
Contact a Georgia Elder Neglect Attorney
hink you're loved ones are being neglected, you should talk with an attorney who is an expert in elder abuse and neglect. He or she can help you evaluate your case, identify the steps that need to be taken, and make sure that your senior gets the care that he or she deserves.  The lawyers at Slappey & Sadd are here to help – call us at 404-255-6677 or email us for a free evaluation today.