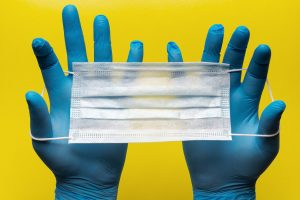 The COVID-19 pandemic has disrupted lives across the state of Georgia and across the country. From our day-to-day personal lives to the business world and the economy at large, almost no aspect of our life has been left untouched. If you've been injured, you may be wondering where this leaves you – should you pursue a claim? If you have already filed one, what happens next? 
Lawyers Can Still Help
Even though their offices may be closed, lawyers can still help you with your claim. Thanks to the internet, most attorneys are able to work remotely and remain available by email and mobile phone. At Slappey & Sadd, we are providing both clients and prospective clients with free consultations via phone or video conferencing platforms. If you've been injured in an accident, you can still contact a lawyer to discuss your case. They can at least give an initial evaluation of your claim, help you understand your options, and estimate what your claim may be worth. 
Expect Delays
Every business is figuring out how to adapt to the "new normal" and insurance companies are no different. While insurance companies still process claims via telephone and email, it's unclear whether insurance companies have had to reduce the number of personnel in call centers. In addition, they will also have to send out an adjuster to investigate your claim at some point. For the sake of managing expectations, we have advised our clients that it may take your insurance company longer than usual to process and respond to your claim. 
The Courthouses Are Closed
As you may be aware, the Chief Justice of the Georgia Supreme Court ordered that all courts and clerks' offices throughout the state be closed but for essential functions. At this time, personal injury cases are not considered to be essential to the courts. However, the Georgia Supreme Court has taken steps to ensure the closure does not prejudice anyone's rights: 
Filing deadlines have been suspended

Phone and video conferencing restrictions have been relaxed
These changes, however, are only temporary and the situation is changing. We continue to monitor any developments and have advised our clients and prospective clients that we should actively proceed with any claims to the extent that we are able. We want to be prepared to pursue our clients' rights as soon as we are able, and do not want anyone to inadvertently miss a deadline based on a misunderstanding. 
Additional Damages?
Another question is whether plaintiffs will be entitled to additional damages that were caused by the coronavirus. For example:
You were hospitalized as a result of your accident, where you then subsequently contracted the coronavirus.

You could not get the treatment you needed because of limited healthcare resources due to the coronavirus. You, therefore, suffered additional injuries, or your injuries were made worse. 
It's simply too early to tell whether either of these scenarios will entitled plaintiffs' to additional damages, but we will continue to monitor the situation. 
Injured? Contact the Atlanta Injury Lawyers at Slappey & Sadd  
Founded in 1992, we've been helping people across the state of Georgia for decades. We're here to help you through this time – if you've been injured, don't hesitate to reach out to one of our experienced Atlanta injury attorneys. Call us at 888-474-9616 or contact us online to schedule a free video or phone conference with one of our attorneys to discuss how we can help.