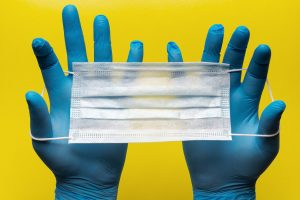 The COVID-19 pandemic has disrupted lives across the state of Georgia and across the country. From our day-to-day personal lives to the business world and the economy at large, almost no aspect of our life has been left untouched. If you've been injured, you may be wondering where this leaves you – should you pursue a claim? If you have already filed one, what happens next? 
Lawyers Can Still Help
Even though their offices may be closed, lawyers can still help you with your claim. Thanks to the internet, most attorneys are able to work remotely and remain available by email and mobile phone. At Slappey & Sadd, we are providing both clients and prospective clients with free consultations via phone or video conferencing platforms. If you've been injured in an accident, you can still contact a lawyer to discuss your case. They can at least give an initial evaluation of your claim, help you understand your options, and estimate what your claim may be worth.