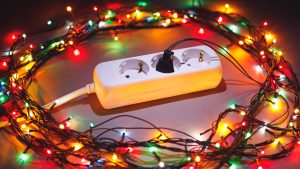 It may be the most wonderful time of the year, but sometimes things happen that destroy this feeling. 
For example, product defects can quickly turn a holiday gathering into a true disappointment. Not only can a defect lead to serious harm, it's something you need to address ASAP.
When things do not go as  planned, you need to know how to cope with the situation. In this case, it helps to consult with a lawyer.
What to do when you receive a defective holiday gift
The first step when dealing with a defective product is to determine the cause of the defect. This is important because it will help you decide what steps you need to take next. 
Ask these questions: Is the defect a manufacturing or design error? Could it have been caused by the retailer? What are your options? 
Next, you'll need to contact a product defect attorney and explain the situation. They can help you with your claim, understand your rights, and help you reach a quicker resolution.
Make sure to write down all the details about the product, including the purchase date, model number, and serial number. This will help your lawyer communicate with the manufacturer or seller to identify the issue and provide a solution.
Also, you'll need to explain exactly what happened in full detail, and how you were injured from the defect.
Your rights when dealing with product defects
In the United States, the Magnuson-Moss Warranty Act requires that manufacturers and sellers provide a written disclosure for a product with a written warranty. The language must  include information about the customer's right to return or exchange the product.
You also have the right to claim damages if the defect caused you harm. This is known as a "product liability claim." To file this claim, you need to show that the product directly caused you to get hurt and to ask for damages.
Reporting Product Defects to the Computer Product Safety Commission
Manufacturers, sellers, distributors, and importers are legally obligated to report hazardous or defective products to the Computer Product Safety Commission (CPSC). They must take this step if the product could cause a significant risk of injury to the general public, or a product could lead to a  substantial risk of a severe injury or death. 
Products should also be reported that do not comply with CPSC mandates. If a product leads to a child's choking or asphyxiation, which, in turn, causes a serious injury or death, notice must be given.
Major criminal or civil penalties are imposed for individuals or entities that do not report these incidents.
The CPSC supplies businesses in the manufacturing, importing, distribution, and retail industry with a recall handbook that explains how to develop a corrective action plan (CAP) to deal with these types of hazards.
How to handle product defects in a timely manner
When you first discover a product defect, make sure to document it. Take pictures of the defect and keep any paperwork that you received with the product. This documentation can be used as evidence if you decide to pursue a product liability lawsuit.
If you're physically injured it's imperative that you receive medical treatment without delay. Not only will seeing a doctor support your ongoing care, the medical records can be used to prove that you were injured when you used the product.
It's also important to keep track of all communications with the manufacturer or the business that sold the product. Make sure to document who you spoke to, when you spoke to them, and the details of your conversation. This will help you track the progress of your case.
Keep copies of all correspondence so that you have a record of all your interactions.
How to determine if you have a valid claim
To determine the validity of your product defect claim, you need to answer the following questions:
Did the product cause you physical or financial harm?

Were you forewarned of any possible problems, in writing, with the product?

Did you mishandle the product that you claim is defective?
If you were physically or financially harmed through no fault of your own, and were injured without any forewarning, you probably have a valid claim and should seek a settlement. 
When you're faced with a product liability claim for a defective product, a lawyer who specializes in these filings can help you build your case and pursue a successful outcome.
Contact a Product Liability Attorney Today
Make sure you address any problems with product liability immediately. To get the legal help you need, contact a product liability attorney. In Georgia, get in touch with Slappey & Sadd as soon as possible. Call (888) 474-9616 to begin a claim now.