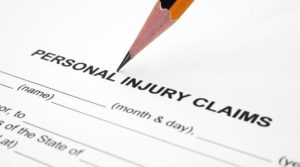 When you have been injured in any manner—physically, financially, or psychologically—as the result of someone else's negligence, you may be entitled to monetary compensation by filing a personal injury claim. But to determine how much compensation is worth your time, effort, and money to pursue a claim, it's essential to know what kinds of personal injury claims exist. Below are some of the following:
Auto Accidents
Motor vehicle accidents are one of the major causes of injuries in the United States, with millions of people injured every year. The drivers involved may be at fault for speeding, failing to yield right-of-way, driving while intoxicated or under the influence of drugs or alcohol, speeding, texting behind the wheel, etc. Some common types of motor vehicle accidents include rear-end collisions, side-impact accidents, rollover crashes, and T-bone accidents, resulting in severe injuries such as broken bones, internal organ damage, spinal cord injuries, traumatic brain injury and more.
Slip and Fall Accidents
Slip and fall accidents occur when someone trips or falls on another person's property due to a dangerous condition such as a wet floor, uneven ground or debris such as garbage on the floor. These types of accidents most often occur in public areas such as grocery stores and malls, but they can also happen in private places such as your home or office building.
Medical Malpractice
A medical malpractice accident refers to a situation in which a doctor or other healthcare professional fails to provide adequate care, and the patient suffers negative consequences as a result. This can include misdiagnosis, negligence during surgery, or failure to warn or protect the patient from serious side effects or complications. 
A vital aspect of this type of personal injury is that it's not directly caused by accident—it's simply negligence on the part of the practitioner. For example, if you go into surgery for one medical procedure and your surgeon instead performs a different procedure that results in your injuries getting much worse, you might be able to sue for medical malpractice.
Premises Liability
Premises liability covers situations in which someone suffers an injury while on someone else's property. The owner or occupant of a property has to take reasonable steps to ensure that people who enter their property are safe. This means that if you get wounded on someone else's property due to their negligence, you have the right to file a premises liability complaint against them. Some examples of premises liability accidents include slip and falls, exposure to dangerous conditions, and being struck by an object or falling object.
Call Us Today to Speak with an Atlanta Personal Injury Attorney
When you or a loved one has been injured in an accident, you need the help of a professional who can manage the overwhelming stress and complex legal issues. The best way to ensure you get the compensation you deserve is by working with our personal injury attorneys, who can deal with insurance companies, medical bills, and all the other confusion surrounding these situations. 
We've built our reputation as one of the most effective and client-oriented law firms in this area—we provide excellent service and communication, whether by phone or email, so our clients can rest assured that they can reach us 24/7. To learn more about how we can help you, call us today at 888-484-9616 or fill out our online contact form for a free consultation with one of our dedicated attorneys.