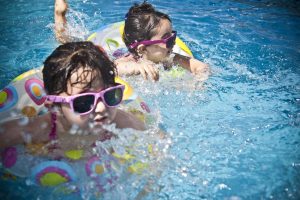 For many, summer is the best time of the year to play, go on vacation, or just soak in a pool or spa without any reason. However, though cooling and relaxing, don't forget to exercise caution while hanging out by the pool. In the unfortunate event that you are injured in a pool or spa accident, you should call an Atlanta personal injury attorney today.
According to the U.S. Centers for Disease Control and Prevention (CDC), an estimated 3,960 fatal unintentional drownings take place every year in the United States. This means that about 11 people drown and die every day. In addition to death by drowning, two non-fatal swimming pool accidents also occur for every death every day – and it doesn't matter if you cool off in a residential or community pool, spa or hot tub, or a local water park.
While some risks are unavoidable, many are preventable with appropriate safety measures. And the best way to avoid these injuries the next time you dive into the pool is by being aware of them.