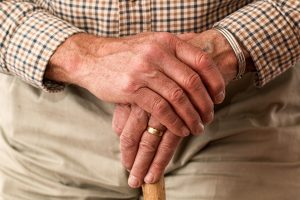 Elderly people and individuals with special health needs are the most vulnerable among us. All too often, however, these individuals' needs are neglected by staff at nursing homes and assisted living centers. Nursing home patients are not always aware of what's happening, and it is often a loved one who discovers the abuse or neglect.
If you suspect that a loved one is being neglected or abused in a Georgia nursing home or assisted living facility, it is important that you seek an experienced attorney right away to address those problems. The knowledgeable Georgia nursing home abuse lawyers at Slappey & Sadd, LLC can speak with you or your loved one and investigate the situation. We can also promptly take legal action if the situation warrants.
Our experienced lawyers represent victims of nursing home abuse and neglect throughout Georgia, in Fulton County, DeKalb County, Gwinnett County, Muscogee County, Newton County, Richmond County, Troup County, Walton County, and Whitfield County. Please call us today at 404.255.6677, or contact us online, for assistance with filing a claim for personal injuries.