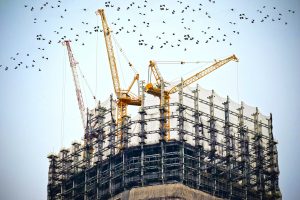 It's no secret that construction sites are among the most dangerous working environments. An employer or contractor's seemingly minor blunder or negligent act could lead to an accident and, in turn, result in injuries or death to one or more individuals. If you work in construction sites, you're probably well aware of the dangers and risks you're exposed to at work. With this in mind, it's crucial to know what to do in the unfortunate event that you experience an accident at a construction site. Here are four things to do following a construction site accident – for more information, call us today to speak with an Atlanta construction site accident lawyer.
1. Get Medical Attention Right Away
The first thing you should do after getting injured at a construction site is to seek medical help as soon as possible. This is very vital even if you think that you only have minor injuries because, in most cases, symptoms of severe injuries may not appear until several hours or even days after an accident.