Many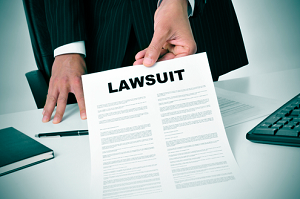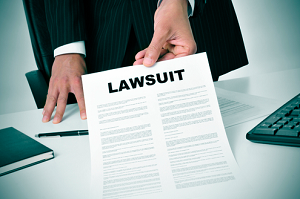 people think of personal injury attorneys purely in terms of car accident cases. The truth is that a personal injury attorney can help you in any situation where you have been injured through someone else's fault. Serious injuries can have life-altering consequences. An experienced personal injury attorney can help you protect your future by seeking fair compensation for your injuries and other losses.
Unintentional Torts: Cases Involving Negligence
Personal injury attorneys handle tort cases – cases that involve an action or failure to act that resulted in harm to another person. Tort cases are civil cases, which means that the plaintiff is seeking a money judgment in order to receive compensation for their losses and injuries.
Most cases handled by personal injury attorneys involve unintentional torts. The defendant didn't intend to cause harm to the plaintiff, but was negligent – they failed to take reasonable care to prevent harm to others. If the defendant was in fact negligent, they may be held liable for the plaintiff's injuries and other losses.
Here are the most common types of negligence cases handled by personal injury attorneys:
Motor vehicle accidents

. Car accident cases are the most common type of personal injury cases. These cases typically allege that the other person was driving negligently and caused the accident leading to the plaintiff's injuries.

Pedestrian and bicyclist accidents

. Personal injury attorneys also represent pedestrians and cyclists injured in accidents involving motor vehicles. The injuries suffered in these cases can be severe.

Premises liability

. A premises liability case is more commonly referred to as a "slip and fall" or "trip and fall" case but can involve any instance where you injured on another person's property. The basic theory of a premises liability case is that the property owner was negligent in maintaining the property and thereby failed to make it safe for visitors and guests.

Medical malpractice

. In a medical malpractice case, you are claiming that the doctor failed to meet the appropriate standard of care in providing treatment, which then led to your injury.

Nursing home neglect

. A nursing home neglect case is one where the nursing home has failed to provide the appropriate care, leading to injury, health problems, malnourishment, and even death. Many nursing home cases also involve intentional torts (discussed below) as they may involve physical, emotional, or financial abuse.

Dog bites

. In most cases involving dog bites, the owner of the dog did not intend the dog to attack. Instead, the dog owner failed to keep their dog under control or was otherwise negligent, leading to your injury.  

Construction accidents

. Construction accident cases typically involve instances where the construction company failed to implement standard safety measures or were otherwise negligent in keeping their workers or the public safe from harm.

Product liability

. In a product liability case, you are alleging that a product caused you harm because it was negligently designed, manufactured, or marketed.
Intentional Torts
We've recently discussed intentional torts. Roughly speaking, they are the opposite of a negligence claim, but sometimes negligence and intentional actions are more difficult to separate that you might think. Here are the most common types of intentional torts:
Assault

Battery

Fraud

Conversion (a legal term for theft)
Nursing home abuse, mentioned above, is a common intentional tort handled by many personal injury attorneys. Many intentional torts can also be charged as crimes, but be aware that the criminal charges may not fully compensate you for your losses and injuries.
Slappey & Sadd – Atlanta Personal Injury Attorneys Offering Free Case Evaluations
The personal injury attorneys at Slappey & Sadd have the knowledge and experience to handle almost any kind of personal injury claim, no matter the circumstances. If you've been injured and want to discuss your options, call us at 888-474-9616 or send us an email in order to schedule a free consultation.