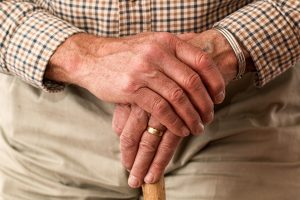 Elderly people and individuals with special health needs are the most vulnerable among us. All too often, however, these individuals' needs are neglected by staff at nursing homes and assisted living centers. Nursing home patients are not always aware of what's happening, and it is often a loved one who discovers the abuse or neglect.
If you suspect that a loved one is being neglected or abused in a Georgia nursing home or assisted living facility, it is important that you seek an experienced attorney right away to address those problems. The knowledgeable Georgia nursing home abuse lawyers at Slappey & Sadd, LLC can speak with you or your loved one and investigate the situation. We can also promptly take legal action if the situation warrants.
Our experienced lawyers represent victims of nursing home abuse and neglect throughout Georgia, in Fulton County, DeKalb County, Gwinnett County, Muscogee County, Newton County, Richmond County, Troup County, Walton County, and Whitfield County. Please call us today at 404.255.6677, or contact us online, for assistance with filing a claim for personal injuries.
Potentially Responsible Parties
Nursing home neglect or abuse can happen in various ways. In some instances staff could verbally, physically, or sexually abuse a nursing home patient. More often, however, nursing home residents are the victims of neglect. Neglect in the nursing home setting can involve failing to properly care for or medicate a patient, mistreating a patient, or failing to adequately respond to a patient's medical needs.
Nursing home staff have a duty to exercise reasonable care when treating and caring for nursing home residents. When they fail to act reasonably under the circumstances, they can be responsible for all of the injuries and damages which occur. Depending upon the specific circumstances, potentially responsible individuals and entities could include the following:
Doctors

Nurses

Nursing assistants

Dietitians

Caregivers

Nursing home administrative staff

The nursing home itself
Nursing Home Responsibility
Nursing homes and their supervising staff have a duty to ensure that their employees are properly monitoring patients and caring for them. When nursing home staff and caregivers are negligent in that regard, the supervisor — or the nursing home itself — could be legally liable for the ensuing injuries and damages. Nursing homes could also be liable for negligently retaining a problematic employee — or for hiring an employee who proves to be irresponsible.
Call a Georgia Nursing Home Abuse and Neglect Attorney for Assistance Today
Common symptoms of nursing home abuse include bed sores, unpleasant smells, bruises or marks on the patient's body, visible injuries, and despondency. If you notice any of these symptoms, you should not delay in hiring an attorney to represent your loved one's legal interests.
At Slappey & Sadd, LLC, our legal team has many years of experience fighting for the rights of injured and abused nursing home patients. Let us assist you and your loved one with your legal matter today. To schedule a free consultation or case evaluation with a Georgia nursing home abuse and neglect attorney, give us a call today at 404.255.6677, or feel free to contact us online.