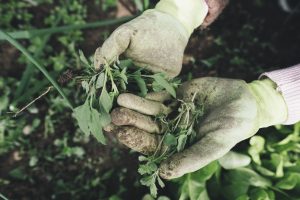 Roundup is the most commonly used weed killer in the world. You can find it for sale just about anywhere, and it's used by everyone from homeowners trying to manage the weeds in their gardens to farmers using it on their fields. Recent litigation across the country, however, has raised serious concerns about the safety of this widely-used product.
The attorneys at Slappey & Sadd help people in Atlanta and across the state of Georgia who have been injured by dangerous products. We offer free consultations to discuss your case and how we can help you. If you've been injured or are suffering from serious health problems as a result of a dangerous product, call us today at 888-474-9616 or contact us online.
A Troubling Report
In 2015, the International Agency for Research of Cancer (IARC) released a report stating that the active ingredient in Roundup, glyphosate, was a "probable human carcinogen." Since then, thousands of lawsuits have been filed across the United States, as well as Canada, Australia, and elsewhere. The Plaintiffs are suing the manufacturer of the weedkiller, Monsanto, and it's parent company, Bayer. So far, Bayer and Monsanto have been ordered to pay billions of dollars in damages to plaintiffs claiming that their product gave them cancer.
The Manufacturer's Dilemma
In defending itself, Monsanto relies upon an EPA study that concluded that roundup is not carcinogenic. The problem is that Monsanto is believed to have paid for those studies. Lawyers for cancer victims recently uncovered a number of damaging communications. Those communications suggest that Monsanto pressured agencies to declare the product safe and even considering ghostwriting studies to help persuade the public. Monsanto thus found itself asking the jury to believe that the EPA studies were objective while facing serious questions about its own involvement in the process.
A Products Liability Case
At its foundation, the Roundup litigation is basically a question of products liability. In a products liability case, the plaintiff has to prove four things:
The product was dangerous.

The product caused your injury.

The product was in the same condition when it caused the injury as when it was manufactured.

You used the product as intended.
In the Roundup case, the issue is with the first and second elements. Monsanto and Bayer dispute that the product was dangerous and that it does not contain cancer.
The Challenge of Products Liability Cases
Most product liability cases, and the Roundup lawsuits are no different, involve suing a national or international corporation. Corporations are likely to dispute any liability and aggressively defend themselves. In the most recent verdict where the Plaintiffs were awarded $2 billion in a California lawsuit, Monsanto has stated that they plan to appeal the ruling. No matter what type of products liability case you are involved in, corporations have deep pockets and extensive resources to challenge your claim and defend themselves.
Contact Slappey & Sadd, Atlanta Products Liability Attorneys
Established in 1992, our lawyers have the experience you need to go up against corporate interests to get the compensation you deserve. If you're dealing with a cancer diagnosis after years of using Roundup, give us a call to discuss how we can help. The initial consultation is always free and we do not bill our clients unless we recover compensation for you. Contact us today by calling 888-474-9616.