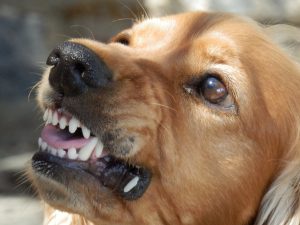 When dangerous dogs are allowed on the loose by their owners, serious bite injuries can occur to innocent victims. Those injuries can include puncture wounds, soft tissue injuries, and broken bones, among other serious injuries. Children are especially susceptible to dog bites because they are less likely to be able to outrun a dangerous dog or otherwise defend themselves in the event of an attack
Georgia dog owners have a duty to ensure that their dogs remain under control at all times. If you suffer a bite injury in an attack by a dangerous dog, you may be able to assert a claim against the dog owner. The skilled Georgia dog bite lawyers at Slappey & Sadd, LLC have been representing victims of serious dog bites for many years.
Our knowledgeable legal team handles dog bite cases throughout the State of Georgia, including in Fulton County, DeKalb County, Gwinnett County, Muscogee County, Newton County, Richmond County, Troup County, Walton County, and Whitfield County. Let us help you bring a claim and pursue recovery against a responsible dog owner.
How Long do I Have to File a Lawsuit?
As with other personal injury cases, victims of dog bites have a time period within which they must file a complaint against the responsible dog owner. In Georgia, dog bite victims have two years from the date they sustain their bite injury to file suit against the owner.
This time period is extremely strict. In the event a dog bite victim fails to file a lawsuit against the dog owner within this two-year time limit, then he or she cannot claim legal damages at any point in the future.
Negligence Standard
When it comes to dog bites in the State of Georgia, the Georgia Code holds dog bite owners liable when their actions or inactions constitute negligence. In dog bite cases, the bite victim is responsible for proving negligence. Specifically, the bite victim must prove all of the following:
That the dog who did the biting is a dangerous or vicious animal

That the bite victim did not aggravate, tease, or provoke the attacking dog in any way

That the dog owner failed to use reasonable care with respect to his or her dog, such as by letting the dog roam around the neighborhood at large
In cases where dog owners violate leash laws, under the Georgia Code, the dog is automatically presumed to be a 'vicious' dog.
In addition to the bite victim demonstrating that the dog owner was negligent, he or she must suffer one or more personal injuries because of the bite. Available compensation could include payment of medical bills and lost wages, along with various forms of pain and suffering damages.
Speak to a Georgia Dog Bite Lawyer
If you have been bitten by a dangerous dog and suffered serious injuries, the legal team at Slappey & Sadd, LLC can review your case and explain your legal options.  
To schedule a free consultation or case evaluation with a Georgia dog bite lawyer, please call us today at 404.255.6677, or contact us online.