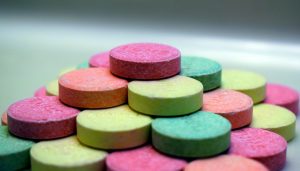 The FDA recently announced that the popular heartburn medicine Zantac contains low levels of a chemical referred to as NDMA. NDMA is classified as a probable human carcinogen by the EPA, meaning that it could cause cancer. To be clear, NDMA was found in other heartburn drugs that contain ranitidine, not just Zantac. While Zantac's manufacturer has not halted sales in the US, it has stopped shipping the drug and has issued a recall in India and Hong Kong. While the FDA has not issued a recall, this issue comes on the heels of its recall for the popular blood pressure drug, valsartan.   
When pharmaceutical companies sell dangerous drugs, the product liability attorneys at Slappey & Sadd believe that people injured by those drugs are entitled to compensation. With decades of experience, we have the knowledge and legal skills you need to fight for your rights and hold those companies accountable. If you're suffering from an illness due to dangerous drugs, call us at 888-474-9616 or reach out online to schedule a free consultation and case evaluation. 
The Basics of Product Liability Cases
Manufacturers and retailers have a legal obligation to ensure that their products are safe for use and pharmaceutical companies are no different. In order to hold a manufacturer or retailer liable for your illness or injury, you must prove that their product was defective in some way. Note that "defective" does not mean broken – products can be defective in one of the following three ways: 
Design defects

. A design defect is a problem with the design of the product that renders it inherently unsafe. 
Manufacturing defects.

A manufacturing defect is when the product is unsafe because of a problem in the way it was made or assembled. The product may have been safe as designed, but it was improperly or incorrectly manufactured. 
Warning defects.

A warning defect is when the product company fails to include adequate warnings concerning known dangers associated with the product. Failing to include proper instructions can also be a warning defect. 
If a product is defective in one of the three ways listed above, people who are harmed by the product may be able to pursue a claim against the product company. Unfortunately, it can be quite difficult determining the nature of the defect and who is responsible. An experienced products liability lawyer can help identify the cause and who may be responsible. 
What is the Issue in the Zantac Cases?
While the FDA and pharmaceutical industry are still evaluating the issue, the issue with these heartburn medications is likely either a design defect or a manufacturing defect. The presence of the carcinogen may be a design defect – it may be one of the ingredients used in making the drug or a natural byproduct of those ingredients. Alternatively, it could be a manufacturing defect – the carcinogen is the result of impurities finding their way into the manufacturing process. Once the defect is identified, you can then identify who may be responsible:
The pharmaceutical company that designed the drug

The company that manufactured the drug

The company that supplied the ingredients
To be clear, you may not be able to establish precisely who is at fault, but you may be able to still pursue a claim. An experienced products liability attorney can help you understand your options and navigate the legal process.
Contact Slappey & Sadd – Georgia Product Liability Lawyers
If you're sick or injured due to an unsafe product and don't know where to turn, our product liability lawyers can help you get the compensation you deserve. With decades of experience, we will fight for your rights and hold irresponsible corporations accountable for their actions. Contact us today at 888-474-9616 to schedule a free consultation to discuss your case and how we can help you.