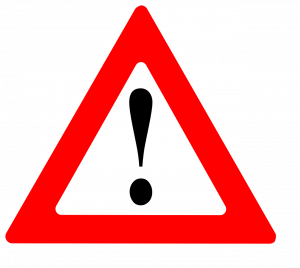 The idea that your elderly loved one could experience neglect or abuse in the nursing home that you so carefully chose with his or her well-being at heart is especially difficult. Nursing home neglect and abuse, however, are more common than you probably realize. When the most vulnerable among us are subjected to abuse or neglect, it can be hard to accept, which can make it more difficult to identify. If your loved one has suffered nursing home abuse or neglect, obtain the professional legal counsel of an experienced Atlanta personal injury attorney.
Common Signs of Neglect and Abuse
One of the most important considerations related to nursing home neglect and abuse is trusting your instincts. If you witness something that strikes you as wrong, it very well may be. Take an active interest in the care your loved one receives and stay attuned to the warning signs of neglect and abuse, which can include:
Personal Hygiene

– If your loved one's personal hygiene doesn't remain consistent with his or her personal ways, it could mean he or she isn't receiving the help and/or care necessary to maintain healthy habits. Our personal hygiene is a critical element of our overall health, and your loved one should be receiving the level of care he or she needs from the care facility. 
Unsanitary Living Conditions

– We all deserve to live in sanitary conditions, and this is especially true of the elderly, who are more vulnerable to the effects of unsanitary conditions. Keep your eyes open for any signs of neglect – for example, some less than forthright nursing homes will keep sparkling common areas but neglect residents' personal spaces. Make no mistake, unsanitary living conditions constitute neglect – at best – and can lead to dire physical and mental health concerns.
Unexplained Weight Loss

– As we age, maintaining a healthy weight becomes more and more important, and the elderly are especially vulnerable to weight loss. If you notice that your loved one has lost weight quickly or unexpectedly, pay attention. If your loved one seems uncharacteristically hungry or shows any signs of malnourishment, it might be indicative of abuse or of less nefarious – but still concerning – oversight, which is a form of neglect.  
Unexplained Injuries or Bruises

– Your loved one is in a nursing home in order to receive the additional care he or she needs. This includes being protected from injuries, such as cuts, bruises, bed sores, abrasions, broken bones, and more. While accidents can naturally happen, the facility should be on top of them and should inform you about the specifics as quickly as possible. Further, they should take every precaution to ensure that such accidents don't repeat themselves. Unexplained injuries are a sure sign that your loved one is not receiving the level of care he or she needs. 
Call Us Today to Schedule a Consultation with an Atlanta Nursing Home Injury Attorney
If you're concerned about your loved one's nursing home care, the compassionate personal injury attorneys at Slappey & Sadd – proudly serving the Atlanta area – are committed to helping you get to the bottom of the matter and to protecting your loved one's rights in the process. To schedule a free consultation, please do not hesitate to contact us today.