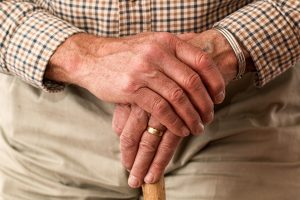 Abuse in many forms is a common occurrence in nursing homes.  As a child or sibling concerned for the welfare of a loved one in a Georgia nursing home, you should be on the lookout for these signs that abuse may be occurring.  Your loved one has multiple rights under Georgia law.
Poor Hygiene & Unsanitary Conditions
Poor hygiene in nursing homes can be both evidence of neglect and an effect of other abuse.  Most commonly, poor hygiene results where a nursing home has too few staff handling too many residents.  There is no time to assist individual residents in practicing hygiene. In these instances, the bathroom facilities are often equally neglected, making residents reluctant to use them. Sometimes, food prep and common areas are also poorly maintained.  If you see conditions like this or if a previously carefully clean resident becomes unkempt and unclean, you should investigate with staff for possible causes.