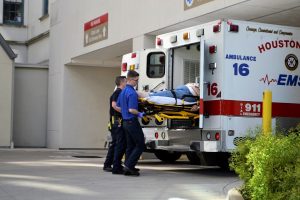 Nursing home abuse and neglect is unfortunately all too common across the United States today. When nursing homes and their staff mistreat patients or fail to provide them with the proper care, patients can suffer serious injuries and even death. Fortunately, nursing home abuse and negligence are compensable under Georgia law.
If you or a close family member has been injured because of abuse or neglect in a nursing facility, let the experienced attorneys at Slappey & Sadd, LLC assist you. Our skilled lawyers represent injured nursing home patients everywhere in Georgia, including in Fulton County, DeKalb County, Gwinnett County, Muscogee County, Newton County, Richmond County, Troup County, Walton County, and Whitfield County. Feel free to give us a call at 404.255.6677, or contact us online, for assistance with your legal matter.
Types of Nursing Home Abuse and Neglect
Abuse and neglect in the nursing home setting can take a variety of different forms, including the following:
Sexual or physical abuse of a nursing home patient

Failing to regularly bathe a patient or clean his or her room

Giving the patient the incorrect medications or giving him or her the wrong combination of medications

Failing to take the necessary measures to prevent a resident from falling

Failing to adequately supervise a patient

Verbally abusing a patient

Failing to respond to an emergency situation in a prompt and efficient manner

Misdiagnosing a patient's medical condition

Failing to check on a patient's medical condition regularly

Failing to adequately address patient complaints (or the complaints of a family member)




Nursing home abuse and neglect can also be difficult to detect. Common symptoms of mistreatment at a nursing home include bed sores, unpleasant odors, and marks or scratches on the patient's body. Whenever family members notice any of these symptoms, they should report them immediately to a supervisor and/or to the State Department.
Taking Legal Action
In a case that involves nursing home abuse or neglect, you may be able to take legal action against a negligent nursing home employee, including a doctor, nurse, or other caregiver, as well as against the nursing home itself. To prove abuse or neglect, the legal burden is on the patient (or the patient's representative) to demonstrate that the nursing home or the employee acted unreasonably under the circumstances.
Victims of Georgia nursing home abuse or neglect could pursue compensation for all of their medical costs, future treatment, pain and suffering, and lost enjoyment of life, among other damages.
Talk with a Georgia Nursing Home Abuse and Neglect Lawyer Today
If you suspect that your loved one is being abused or neglected at a nursing facility in the State of Georgia, there is no time to lose in seeking the help of an experienced attorney. At Slappey & Sadd, LLC, our knowledgeable legal team is ready to initiate legal action and help your loved one recover compensation.
To schedule a free consultation or case evaluation with a Georgia nursing home abuse and neglect lawyer, please call us today at 404.255.6677, or contact us online.