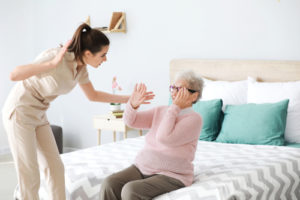 On June 2, 2022, the Atlanta Journal-Constitution reported that a Gwinnett County jury gave $2.5 million to family members of a 92-year-old woman who died following an ant infestation at her assisted living facility left her with stings across her body. Other stories over the past year have included WSB-TV reporting in March that a family was blaming a nursing home for their 90-year-old grandfather's death, WXIA-TV 11 Alive reporting in November that a caregiver was punished for recording an incident of another caretaker hitting an 89-year-old resident with Alzheimer's, pushing her head against a wall, and pulling the woman's frail body out of a wheelchair by her hair, and WXIA-TV 11 Alive also reporting in March that two nurses were heading to prison for failing to save a dying man seen begging for help on a hidden camera video nearly eight years ago.
The bottom line here is that nursing home abuse remains far more common than many of us are prepared to admit, and many families only seek to take legal action when it is too late. Any victim of nursing home abuse or the family of a victim should seek the help of an experienced Atlanta nursing home abuse lawyer for assistance in seeking financial damages in these cases.
If you sustained severe injuries or your loved one was killed by nursing home abuse or neglect in Atlanta, you are absolutely going to want to invest in legal representation for help pursuing your legal claims. The Law Offices of Slappey & Sadd, LLC can work closely with you so you do not have to deal with any aspect of your case by yourself.