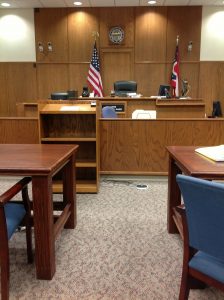 If you are involved in a car accident in the State of Georgia, it is important to remember that the at-fault driver's insurance company is never on your side. The insurance company's main goal is to offer the lowest possible settlement amount that you will accept in order to resolve your car accident claim. When that settlement offer just isn't enough, a personal injury attorney may recommend that you "roll the dice," so to speak, and consider taking your chances at trial.
Trials have both advantages and disadvantages. When you let the experienced Georgia car accident lawyers at Slappey & Sadd, LLC handle your case, we can explain all of your legal options and recommend whether trial might be the best option for maximizing your recovery.
We represent car accident victims throughout the State of Georgia, including in Fulton County, DeKalb County, Gwinnett County, Muscogee County, Newton County, Richmond County, Troup County, Walton County, and Whitfield County. Call us today at 404.255.6677, or contact us online to find out how we might be able to assist.