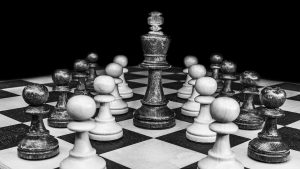 Motorcycles can be enjoyable vehicles to operate year-round in the State of Georgia. They can also be very dangerous machines. One of the most dangerous aspects of motorcycle riding is lack of protection. With the exception of their helmets, motorcycle operators and their passengers are directly exposed to the environment. If they fall from their motorcycles in an accident, serious injuries can occur.
Motorcycle operators and other motor vehicle drivers have a duty to operate their vehicles safely while on the road. When they fail to do so, they can cause accidents and serious injuries. If you have been injured in a Georgia motorcycle accident that you did not cause, let the experienced legal team at Slappey & Sadd, LLC assist you with your case today.
Our law firm represents motorcycle accident victims from all over the state, including Fulton County, DeKalb County, Gwinnett County, Muscogee County, Newton County, Richmond County, Troup County, Walton County, and Whitfield County. Let our experienced attorneys help you pursue the monetary compensation you need.