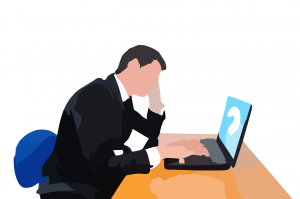 We typically represent people who have been injured as a result of someone else's negligence. However, we also represent people who may be responsible for those accidents in certain situations (and assuming that we don't already represent the plaintiff). One of those situations is when your insurance company is refusing to stand by the terms of your insurance policy.
Most personal injury claims ultimately come down to a claim against the insurance company. The Atlanta personal injury attorneys at Slappey & Sadd have been fighting insurance companies since 1992. We know how to fight for your rights as a policyholder so that you get the coverage you deserve and paid for. If you feel that your insurance company is handling your claim in bad faith, give us a call at 404-255-6677 or contact us online to schedule a free consultation and learn about how we can help you. 
What is Bad Faith? 
Generally speaking, an insurance company acts in bad faith whenever it refuses to honor its obligations under your insurance policy. Bad faith can include refusing to pay a valid claim as well as unreasonable delays in processing the claim: 
Refusing to pay a carefully documented claim that clearly proves that the victim's losses

Delays in sending out an adjuster to investigate the claim

Unreasonable delays in accepting the claim after submitting all required paperwork

Refusing to pay anything more than a fraction of what the claim is worth
Bad faith can arise in a variety of ways, some of which are obvious, while others are much more subtle. An experienced bad faith insurance attorney can help you identify whether your claim is being handled in bad faith and hold the insurance company accountable.
Bad Faith on Behalf of the Defendant
We most often experience bad faith when we represent a client who has been injured. It's easy to overlook the fact that insurance companies can act in bad faith on behalf of the party that caused the accident. 
When you purchase an insurance policy, one of the things you pay for is coverage of any claims that may be brought against you. Unfortunately, you could be sued if your insurance company refuses to settle the claim. While your policy also obligates them to provide you with a legal defense (including hiring an attorney on your behalf), being named as a defendant in a lawsuit is a harrowing experience. 
You Have Rights
Even if the accident was your fault, you have the right to demand your insurance company provide the coverage that you paid for. They should not unreasonably deny or delay claims and should make a reasonable effort to protect you from getting sued.  If they don't, a bad faith insurance attorney can demand they provide coverage pursuant to the policy. Ultimately, your attorney can sue the insurance company in what is called a "declaratory action." This is a lawsuit that attempts to do two things: 
Determine whether the insurance company is in breach of its contractual obligations under the policy; and

If so, require the insurance company to take specific actions to resolve the breach. 
If you have to pursue a declaratory action, you may be entitled to seek recovery of your attorney's fees. 
Our Georgia Personal Injury Lawyer Can Hold Your Insurance Company Accountable
The bad faith insurance attorneys at Slappey and Sadd help people in Atlanta and across the state of Georgia resolve disputes with their insurance companies. With aggressive, knowledgeable legal representation, our goal is to get you the coverage you are entitled to. Founded in 1992, we know how insurance companies think, and we know how to make them pay. Don't let your insurance company push you around – call Slappey and Sadd at 404-255-6677 or visit us online to schedule a free consultation and case evaluation.