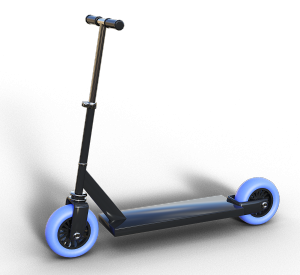 We first wrote about electric scooters back in December, in light of their growing popularity in urban areas along with media reports concerning serious injury. We then learned about a case involving two Georgia Southern University students who were seriously injured while riding a Lime scooter. More recently, we wrote about the Atlanta City Ordinance that was just adopted in order to clean up our sidewalks and protect the public. We've now learned that an Atlanta man sued e-scooter company Bird on March 8th as a result of injuries suffered in January.
Lawsuit Alleges Mechanical Failure
The plaintiff in the lawsuit, Simon Clopton, claims that he was riding the scooter on the Georgia Tech campus when it suddenly braked and went left. The sudden stop threw him to the ground, resulting in a broken arm and leg and $156,000 in medical bills. Mr. Clopton claims to have been on the scooter for only one or two minutes when the accident occurred. He does not know how fast he was going, but the scooters are capable of traveling at speeds of up to 15 miles per hour. Mr. Clopton claims in his lawsuit that Bird knowingly rented scooters with faulty brakes.