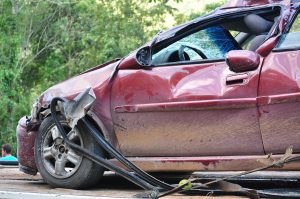 Because driving is so commonplace, we tend to overlook the inherent danger that we face every time we get behind the wheel. In addition, most car accidents are caused by surprisingly common behaviors and ordinary events. If you've been in a car accident, chances are that one of the issues below is to blame.
Distracted driving.

Even though we hear about the dangers of distracted driving every day, it continues to be a leading cause of car accidents in the United States. The most well-known distraction is the ubiquitous smartphone, but remember that distractions can come in many forms – eating while driving, dealing with young children, and talking with your passengers.
Speeding.

When you speed, it reduces the amount of time you have to react to road hazards and avoid possible accidents. In addition, it changes how your vehicle handles and increased the distance you need to stop safely.