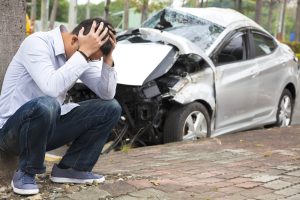 The National Highway Traffic Safety Administration (NHTSA) recently released its report summarizing crash statistics for 2016. While the report demonstrates a decrease in the number of fatalities, there were over 7 million car accidents that resulted in more than 3 million injuries.
Despite how common they are, car accidents can be a major disruption to your life, especially if you sustain serious injuries. Not only do you need to repair or replace your vehicle, but you may need prolonged medical treatment and physical therapy. You may have to miss work and deal with lost income. Meanwhile, bills are piling up and insurance companies are pestering you with questions. You can get overwhelmed very quickly and feel like you don't know what to do next.
If you've been involved in a car accident, this post will hopefully give you some direction to help you move forward and get back to normal.